Used or new shipping containers for sale Telford
3J SERVICES LTD providers of Telford Containers...
Why choose 3J for Shipping Containers for sale in Telford - Shropshire, West Midlands
👉 New and Used Containers in 8ft, 10ft, 12ft, 20ft, 40ft and Custom lengths. Telford Shipping Containers Available Across West Midlands for Sale or Hire.
👉 Telford Portable Office Cabins, West Midlands Modular Buildings and Shropshire Steel Containers fabricated to all sizes provided. Container Site Works, Repairs and Modifications Undertaken covering Telford, Town Centre, Malinslee, Hollinswood, Snedshill, Hinkshay, The Rock, Ketley Bank, Old Park, Dawley Bank, Stafford Park, Lawley Common, Randlay, Town Park, Overdale, Dawley and surrounding Shropshire areas.
West Midlands Container, Steel Container Telford, Container offices, new and used with the options of Side Access, Refrigerated, Extra doors, Repainting, Chemical Store, Loading, Unloading, West Midlands Delivery and a lot more – with Telford Cost-Saving Prices. Just get in touch for details, availabilities and a hassle-free quote.
👉Call us now on 0330 321 3380 and get a money-saving Telford quotation or use our quick enquiry form and get to know more
Liz Cook
Telford
Straight forward...
"Straight forward, rapid to respond to queries and dropped-off with 4days. Would use again."
Shropshire – 52.67540 :  -2.44875 Our Shipping containers for sale are available in Telford, West Midlands including
Town Centre
,
Malinslee
,
Hollinswood
,
Snedshill
,
Hinkshay
,
The Rock
,
Ketley Bank
,
Old Park
,
Dawley Bank
,
Stafford Park
,
Lawley Common
,
Randlay
,
Town Park
,
Overdale
,
Dawley
Finding Telford New and Used Shipping Containers for Sale at Discounted Prices
Telford Shipping and Storage Containers for Sale and Hire
Shipping containers start their life journey as enormous packing boxes for a wide range of goods that eventually reach our shores. The Telford containers are robust and hard-wearing because they are designed to stand-up to extreme weather conditions whilst carrying large and heavy cargo around the world, this ideally makes them ideal not only for shipping but also for home and business storage or as a base for a custom container project. These steel containers are available from 3J Services as new or used units and we have large stocks currently available in Telford and West Midlands.
Used Shipping and Storage Containers in Telford and West Midlands
Used steel containers are available in a variety of sizes, as standard, we can provide 10ft, 20ft and 40ft used containers throughout Telford and West Midlands. However, our ability to modify containers means that we can provide used containers in any size to suit your needs.
What does used West Midlands shipping container mean?
Used containers in Telford have been owned by a number of years by a shipping line who have used the containers on a number of occasions to ship goods around the UK. A used container enters the market when the contract with the leasing company has expired.
Used containers are usually at least 10-12 years old, however, their age should not influence your buying decision, the grade, or quality should.
Our used containers are checked upon entering and before leaving our storage depots. They are weather proof and although they may not look too pretty, we still expect them (with the right upkeep) to last you around 10 years.
Security features can easily be added to used shipping containers. A lockbox is a steel shroud that is welded to the container doors, a steel lug is located inside the lockbox which houses a high security padlock. We can recommend the best padlock to use with your lockbox.
3J Services deliver new and used Telford shipping containers for sale and converted containers across Telford, Shropshire, West Midlands & the UK. They are great for West Midlands domestic or Telford commercial storage, portable accommodation, portable office, mess room, security hut, portable office cabin,  West Midlands shower block, Telford smoking shelter and much more.  3J Services containers are proven to be Robust, withstand all types of weather, Secure, New or Used, available to be a good fit for a full range of budgets, Readily Modified.
New Shipping and Storage Containers in Telford and West Midlands
The new container has been built (most likely in China) and stocked up with cargo, and then been loaded on to a shipping vessel where it has begun its journey around the world with the cargo being loaded and un-loaded as required. The new container has then finished its journey in the UK where the container is emptied and enters the UK domestic market.
New containers are sometimes known as 'one-way' or 'once shipped' containers.
Aesthetically, they are much neater than used containers, generally speaking they are available in blue or green.
Special Containers in Telford and West Midlands
A wide variety of 'special' containers can also be provided, these include
Side Loading Containers for Telford – Available in 20ft or 40ft lengths, these Telford containers have full concertina doors to one 20ft side and to one 8ft end, they make loading large or awkward equipment very simple.  These units are usually only available as new.
Dual Side Loading Containers for Telford – Available in 20ft lengths, these rare containers have concertina doors to both 20ft sides and to one 8ft end! They are ideal base units for a conversion project, or for loading awkward equipment.  These units are usually only available as new.
High Cube Containers for Telford – Available in 20ft and 40ft lengths, these units have an extra 1ft in height, therefore, as oppose to the usual 8ft 6ins external height of a standard shipping container, these units are 9ft 6ins externally.  Whilst 20ft high cubes only tend to be available as new units, or as modified cut downs, 40ft high cubes are usually readily available as new or used units.
Double Door or Tunnel Containers for Telford – Available in 20ft and 40ft lengths, these units have double cargo doors to both 8ft ends of the container, this makes loading and unloading the container very straight-forward as a forklift can unload/load from both ends without having to remove all of the equipment to get to the front of the container.  These units are usually available as new, however, used modified units can be fabricated.
High Cube Double Door or Tunnel Containers for Telford – Like a standard double door / tunnel container, these units have doors at both 8ft ends, however, they also provide an extra 1ft in height providing an external height dimension of 9ft 6ins.  These units only tend to be available as new, unless modified.
Pallet Wide Containers for Telford – These units tend to be 45ft long and have a slighter larger internal width of 8ft, they were made with the Euro Pallet in mind, and, the extra internal space means that a pallet wide container can load an additional five Euro Pallets to a standard width 45ft container.
Open Top Containers for Telford  – Open top containers are available in 20ft and 40ft lengths and can be procured as new or used units.  They were designed for extra large pieces of cargo that was simply too high or awkward for a standard container, these units do not have a roof, instead they are covered by a tarpaulin.
Over 4 Decades of Telford Container Experience
3J have over 40yrs experience in supplying Telford containers for a wide variety of uses, from moving premises to top-end, complex container modifications and structures. These can be made to almost any size and built bespoke to meet your individual needs.
We offer you professional expertise and advice, take care of your Shropshire storing needs, guiding you along the sales process and ensuring that your West Midlands delivery is done effectively by one of our Shropshire haulage specialists. Most of the time, our containers are delivered using a Hiab lorry which also off-loads your Telford container.
👉 Call us now on 0330 321 3380 and get a money-saving Telford quotation or use our quick enquiry form and get to know more
Telford, Town Centre, Malinslee, Hollinswood, Snedshill, Hinkshay, The Rock, Ketley Bank, Old Park, Dawley Bank, Stafford Park, Lawley Common, Randlay, Town Park, Overdale, Dawley, Shropshire, West Midlands


---
Helpful insights into Telford Storage Container For Sale
82 feet) The most typical containers utilized in the building of container houses are the 40 foot containers. The simple response is yes. There are many examples of container houses all over the world. Nevertheless the more complex response is, it depends where you live! As with any new building you should always contact your regional planning authority prior to dedicating yourself or spending excessive money.
If for instance you reside in an area of outstanding natural appeal or all your houses around you are traditional stone cottages and so on you'll likely discover that the planners will not be extremely responsive towards the concept of a house made out of huge steel boxes. container office. You're container house will likewise need to reveal that you adhere to fire regulations and other building control requirements.
It's presumed that they're a low-cost approach of constructing a house as the expense of purchasing a container is extremely sensible. Nevertheless, similar to anything there is a component of you get what you pay for! – lots of older containers will have had a difficult life and may well be twisted or bent.
Helpful insights into Telford Storage Container For Sale
No Rust – new containers will have an excellent coat of fresh paint and should be rust totally free. – if you're utilizing a number of shipping containers you'll desire them to line up perfectly and new containers will. – New Hi-cube 40′ containers can cost around 3,000 – 4,000 however pre-owned 40′ containers can be selected up from under 1,000.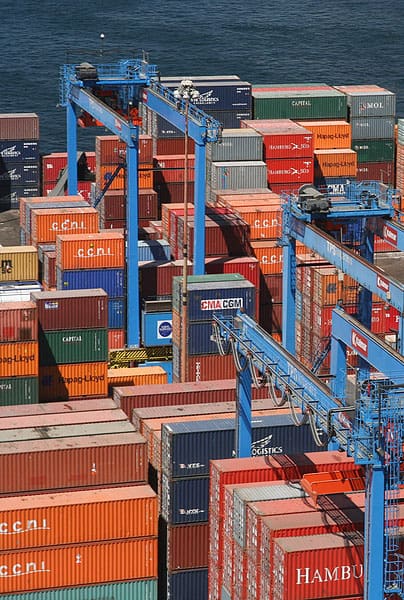 How to find info about a Shropshire Container Hire in Telford
If you require 4 containers the price distinction can shoot up to over 10,000 extremely rapidly. – there are lots of business who can sell you pre-owned containers at extremely short notice from regional stock so you might have it onsite in a matter of days. How hard can it be? You buy a few containers stack them up, cut out a few windows and doors, weld them together and you're done, best Not rather! As quickly as you cut a hole in a shipping container it loses a lot of its strength and rigidness, and you're going to need to cut a lot of huge holes unless you desire all your rooms to be 12m long x 2.
4′ x x7. 7′) without any additional windows or doors. As quickly as you cut a hole, you're going to need to strengthen the entire container in order to change the lost rigidness. container office. This means you'll require to include even more steel to your container which'll require the services of a structural engineer, if you wish to do it right! The next thing you'll require to think about is condensation.
Finding out about Container Office pricing in Telford and Shropshire
No matter whether you insulate internally or externally, the insulation really needs to be touching all the irregular shapes of the steel, otherwise the condensation danger increases within the voids that are left. You'll likewise require to install an excellent vapour barrier to the warm side of the insulation to prevent moisture coming into contact with the steel of your container home.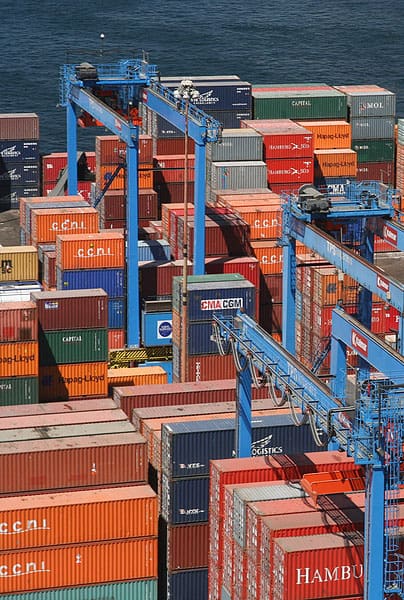 Finding out about Container Office pricing in Telford and Shropshire
At which point you 'd get condensation forming which might trigger rust to the steel and minimize the efficiency of your insulation. In my viewpoint the finest way to insulate a container houses is to use among the closed cell spray foam insulations available. My thinking for this is the spray foam will bond to the irregular surface area of the ribbed steel walls/roof significance there are no air voids for condensation to form on.
Whether you select to insulate internally or externally is a question for individual taste. But in either case it needs to be done thoroughly and correctly if you wish to prevent rust problems in the future. Cheaper I'm on the fence with the one. Building container houses can in theory be less expensive than traditional building.
7 methods for finding a Telford Container For Sale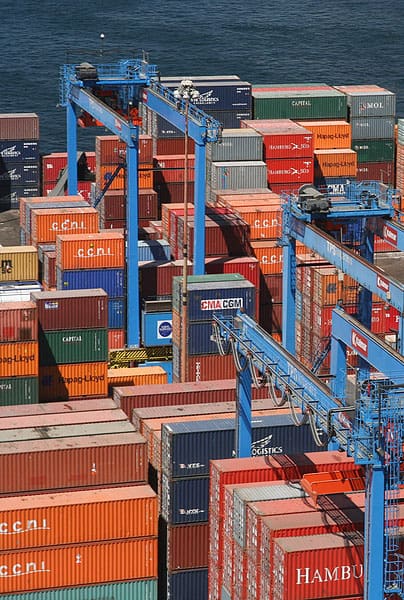 Why our Telford Metal Containers For Sale is relied on
– re-using old containers seems like an excellent way of re-cycling. But the reality stays that shipping containers are way over engineered to be a home. So you wind up eliminating and getting rid of a lot of steel to then include a lot more steel in order to change the structural integrity.
– containers are extremely durable as they're designed for use at sea. the structure of your house might be up in a few days. But only after lengthy engineers reports and enhance works and so on have actually been performed. Availability – containers are relatively abundant and easy to get. – as they're steel they'll move heat extremely rapidly, so in hot environments they can get too hot and in cold environments they can be extremely cold. You may need to sandblast them to get rid of the paints and change the plywood floor. – as quickly as you cut an opening in your container it'll lose part of its structural integrity. Implying you'll most likely need to get an engineer's report for your regional authorities. Specifically if you plan to stack them more than one high.
While I was initially drawn to the concept of container homes being an excellent way to recycle containers by turning them into homes. The more I researched it the less convinced I was that they're as green as we like to think of. I think by the time you get all your engineers reports and carry out all the needed strengthening works and develop an excellent jointing information to sign up with the containers I 'd be surprised if they're much less expensive than a traditional house on the same size.
But as a means of offering a roofing system over your head, they're certainly jeopardized and while I applaud anyone who takes one on and is successful, and lots of have, I do not believe they're for me. Container Houses.
We do not transform old shipping containers for people to reside in. We produce brand name new container homes to an ensured develop basic, backed by a 10-year structural guarantee. Your home is designed, from the ground up, to be a home, unblemished by seawater or contents that might have undermined its structural integrity.
Our container housing units are purpose built and not converted shipping containers. Unlike old shipping containers, a MAC container home has a strong steel, sealed floor. The underside of a normal shipping container The underside of a bespoke MAC container home The roofing of a MAC container home is of pressure-bowed building, so that the centre of the roofing is a little raised to allow for rainwater run-off.
Corrugated Smooth-sided Any colour you like as long as it's MAC. Our container houses are painted with a one-coat, Hempel chlorinated, rubber-sealed paint system. You have a choice of no less than 197 colours, offering an exceptional finish that you can change or touch up later on with regular paint. The UV values of a MAC container home are typically as excellent or better than a bricks and mortar equivalent.
We can likewise soundproof your container house. From outside paint colours to window positioning to wallpaper. We can decorate your home, simply the way you like it. We can adjust your home for accessibility for the convenience and benefit of elderly or handicapped people. We can assist with every element of your container housing requirements.
We deliver your new container house all set to reside in, with all your choices of finish and design fitted at the factory.
We pride ourselves that the shipping containers we provide are of the finest quality and highly affordable. We provide a variety of containers for almost every possible application. container office. From 6ft, a container can be utilized for motor bike or garden storage all the way to 45ft beasts which might even be customized into a pool, the limitation is only your creativity.
With our huge variety of sizes you can likewise select the colour and level of use from brand name new, one journey or under ten years utilized. In addition to our 'simply a container' service we provide a bespoke and personalized alternative for all of our containers. You can merely select the colour, select a specific colour of your choice and even deal with our creative group to develop a truly custom building.
3J Services Ltd
Call 0330 321 3380
Liz Cook
Telford
Straight forward...
"Straight forward, rapid to respond to queries and dropped-off with 4days. Would use again."
Covering Telford, West Midlands and…
…surrounding areas and so much more across the UK. Ask for more details.
5 Star Shipping Container Reviews

Telford, Shropshire, West Midlands